THE ORIGIN STORY
A taste for quality
The Sin Gusano Project was conceived after an influential initial trip to Mexico in 2016. Disillusioned with a world driven by over-consumption of poor quality products, and the financial system that facilitates it, Jon left a career in financial services behind to travel for some months in Southern Mexico. While developing a taste for the local spirits, Jon became fascinated by their incredible diversity, their heritage production techniques, and their ties to a culture more sustainable and in balance with the natural world than the one he just left behind.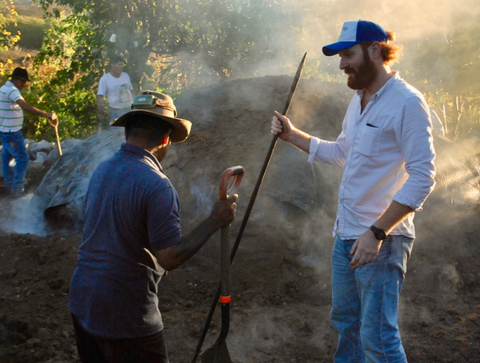 THE SECRET SAUCE
A look into the world of the artisan
The Sin Gusano Project represents the work of incredible artisans all over Mexico. It's all about sharing as much as possible and getting the consumer as close as possible to the place and culture of production. To that end, each of our bottlings has a specific web page built for it that contains all the production specifics, pictures from the distilleries, and even commentary from the producers. These pages are embedded behind QR codes printed on the bottles labels, and all the content is first hand with every batch bought in person by our founder.