Tanager
Novo Fogo Tanager is the first two-wood cachaça widely available in Europe – aged in American oak and zebrawood, its tropical, spicy character is incredibly distinctive.
Pickup currently unavailable
RECOMMENDED POUR
Tanager Batida
This fresh, tropical cocktail tastes like sunshine, even when it's raining outside. Pour 60 ml Novo Fogo Tanager, 30 ml passion fruit syrup and 15 ml coconut milk into a blender, then squeeze a fresh lime into it. Add a handful of ice cubes and blend until smooth. Pour into a cocktail glass, and finish it off by grating fresh nutmeg over the top.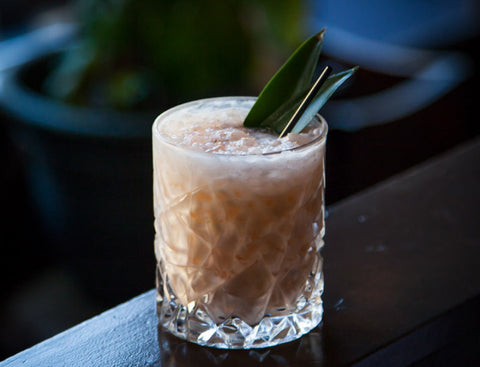 Inspiration behind the product
Tanager is an unusual cachaça – this much is obvious at first sight, from its natural jewel-red hue. This ruby colour comes from Brazilian zebrawood, or araibá. Tanager is aged twice, first in repurposed American bourbon oak barrels, which give it depth and warmth; next in the zebrawood, which gives it earthiness and distinctive mountain flavours, along with the beautiful colour. These two types of woods are the most popular in the Brazilian south, and this technique has only recently begun to be appreciated outside Brazil.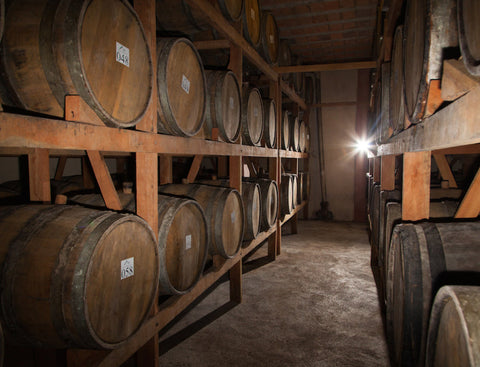 What makes it unique
Everything that Novo Fogo creates is made naturally. To make Tanager, the sugarcanes are organically farmed in their plantation in the Atlantic rainforest, before being hand-harvested, pressed, and the juice naturally fermented with wild yeasts. The fermented juice is distilled just once, in a copper alembic pot still, before entering the double-wooded ageing process. Due to all of these natural methods, Tanager retains many of the characteristics of the rainforest where it was born: its tropical notes reflect the fresh, floral environment that nourished its sugarcane base.