Pink Pepper Gin
Pink Pepper Gin is Audemus' original creation - an intense hand-crafted botanical gin with bold flavours and spicy notes of pink peppercorn.
Pickup currently unavailable
RECOMMENDED POUR
Pink Pepper Negroni
The intense complexity of Pink Pepper Gin is the perfect base for a gorgeous Negroni. Pour 30ml Pink Pepper Gin, 30ml Campari and 30ml vermouth rosso over cracked ice in a cocktail shaker. Stir, don't shake, and then strain over cubed ice in a lowball glass. Garnish with a twist of orange peel and enjoy.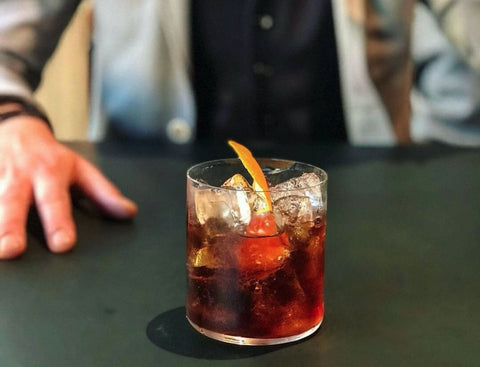 Inspiration behind the product
Pink Pepper Gin is made using a combination of nine different botanicals in a recipe that took months to perfect. Its complex, aromatic character sets it far apart from traditional juniper gins. The gin's special personality is reflected in the stories behind it - each micro-batch of Pink Pepper Gin is dedicated to family members, good friends or other people in the creator's lives that inspire them.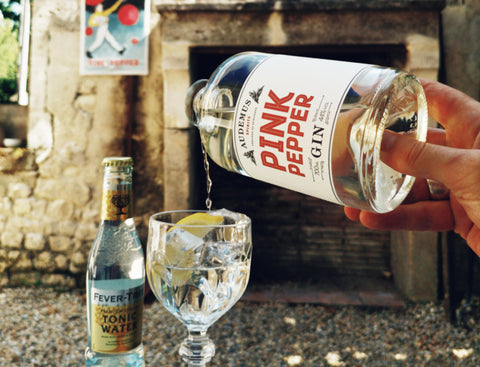 What makes it unique
Each botanical is infused separately in a neutral-grain alcohol before blending. The top notes of Pink Pepper Gin come from its eponymous pink peppercorns, along with cardamom and juniper. The base is a combination of locally sourced honey, tonka bean and vanilla, along with three secret ingredients. The complexity of this smooth, stylish gin is deep and precisely balanced.