ODVI Armagnac
ODVI is a smooth, stylishly modern armagnac, with a fresh, fruity flavour profile. Its peppery base is set off by notes of prune and peach. (Available in single bottles or as part of an ODVI Cocktail Box).
Pickup currently unavailable
RECOMMENDED POUR
ODVI Mule
ODVI's bright peppery, fruity character is a great base for a Mule, as it doesn't allow itself to be overpowered by the lime and ginger of the mix. Pour 50 ml of ODVI, 20 ml of fresh lime juice, and 20 ml of vine peach liqueur into a shaker with a handful of ice cubes. Shake well, then pour into a highball glass. Fill with ice cubes and top with ginger beer. Garnish with a sliver of ginger or a lemon slice, and enjoy all of the fresh, zingy flavours.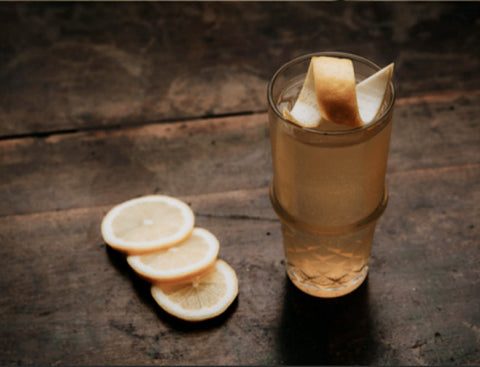 Inspiration behind the product
ODVI was created expressly for bartenders. As mixology continues to evolve, spirits such as cognac have taken their place as a staple of high-class cocktail menus – and now armagnac is stepping up to the plate. ODVI is a beautifully balanced spirit that walks the line between sweet and dry, offering a robust, young character bursting with fruit and pepper notes, and providing a delicious base for cocktail innovation.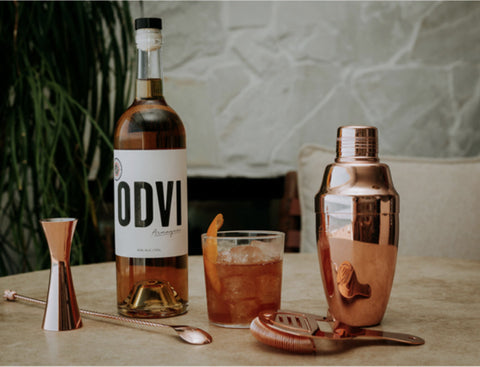 What makes it unique
Part of ODVI's complexity comes from its grape varieties. It's built up from three different types – Baco, Ugni Blanc, and Folle Blanche – which all lend their individuality to the final character of the armagnac. The rest of the complexity comes from the ageing process, which takes place over a two-year period in French oak barrels. Oak-ageing infuses the spirit with soft vanilla and wood notes, and allows it to oxidise and evolve. ODVI emerges from the barrels with an extra layer of finesse and maturity, completing its spicy, juicy personality to perfection.