Kever Origineel
🇫🇷 Amsterdam, Netherlands
Kever's Origineel is the genever that started it all. Inspired by classics, it pays homage to the old-school Genevers of the past with a few contemporary twists. Sporting a vibrant gold-yellow colour, its wonderful bitter-nutty flavours and apple-cinnamon aromas are sure to delight your senses.
Pickup currently unavailable
RECOMMENDED POUR
John Collins
This green labelled beauty is a perfect basis for a variety of cocktails. One of the simplest and most refreshing ways to enjoy it is in a John Collins. To make your own, pour 50ml of Kever Origineel into a glass highball glass filled with ice, add 25ml of fresh lemon juice, and 15ml of simple syrup. Top off with soda, gently stir, and garnish with lemon wheels.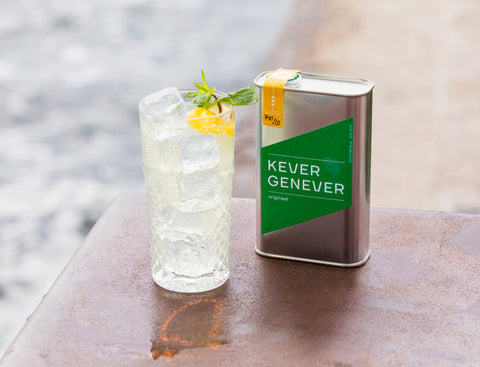 Inspiration behind the product
Genever is the bridge between gin & whisky, making it one of the most versatile spirits out there. With the maltiness and softness of whisky and the botanicals of gin, Kever Origineel works wonderfully in classic cocktails (such as the John Collins, Negroni, etc), enjoyed next to a nice IPA beer (kopstootje), or just neat.

As for the container itself, Kever Genever is one of the first spirits brands to put their liquid in a sustainable can. Their specially designed can is 90% recyclable compared to 30% in most glass bottles.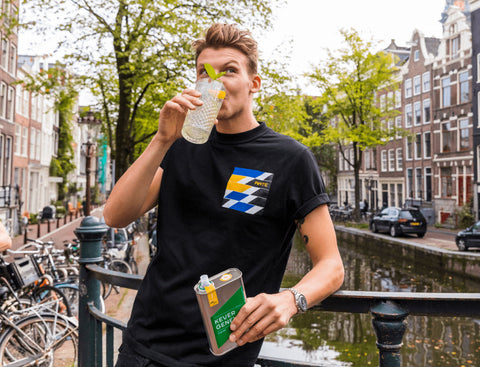 What makes it unique
Kever Origineel is a modern take on old style genevers of the past. While it includes many of the characteristics of the classics, they were sure to make a few small updates, and add some Kever boldness to it. It is a four-times distilled spirit made with a blend of aged macerations and distillates from a combination of fabaceae, gentiana root and juniper. The result is your very own can of liquid gold from Amsterdam.