Kever 0%
🇳🇱 Amsterdam, Netherlands
Kever 0% is the very first non-alcoholic version of genever. Made with natural extracts and distillates, it is high in flavour with a tingling kick. On top of it's 0% status, it also contains 0 calories – unaltered and unsweetened, it gives full honour to its botanicals.
Pickup currently unavailable
RECOMMENDED POUR
Kever & Ginger Ale
Kever 0% is a versaille and flavourful mixer for any classic gin mocktail. To enjoy all of its unique botanical flavours, we recommend making a Kever & Ginger Ale. To make your own, pour 50 ml of Kever 0% in a highball glass filled with ice, and top with ginger ale. Garnish with a grapefruit slice and enjoy it while watching waves crash against the rocks.

If you're looking for something a little different, make sure to give it a try in a non-alcoholic Mojito, aka a "Nojito"!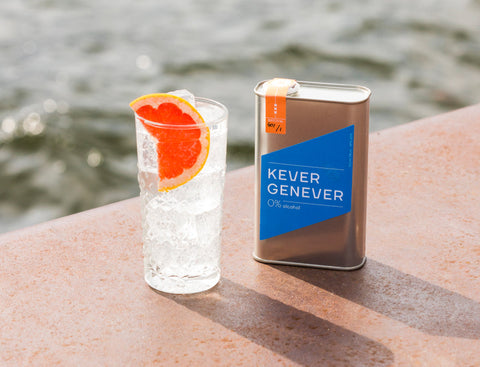 Inspiration behind the product
Kever 0% was made for those moments when you don't want to drink alcohol but you still want the experience of having a nice mixer. This "spirit" does not contain any alcohol, but it will still feel like a party in your cup with a refreshing herbal, citrus flavour with a tingling kick.

Along with that, Kever 0% is also completely risk-free to drink. It contains no calories at all because the grain alcohol has been replaced with distilled water!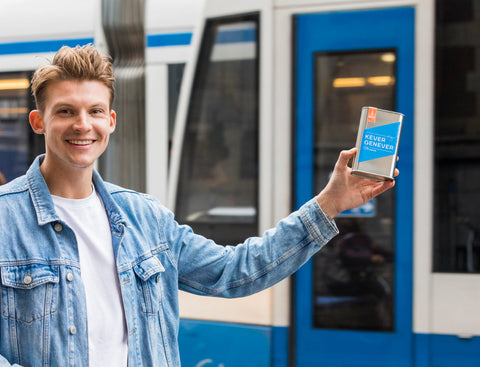 What makes it unique
The flavour profile for Kever 0% draws inspiration from Indonesia - a former colony of the Netherlands. It is made up of a variety of ingredients that bring their own characteristic to the final product including pine chutes, lemongrass, cardamom, cloves and red pepper.

The drink itself is wrapped up in a tin can that is 90% recyclable and 80% lighter than glass. That means it travels lightly and makes for a healthy eco-friendly way to enjoy the flavours of Amsterdam. All you have to do is mix it with a little ginger ale and tonic for a perfect two-ingredient cocktail.