Erika Navy Strength
Erika Navy Strength is a robust, hard-hitting craft gin, at 57% ABV. It is a spirit for travellers and adventurers with an intense aroma and flavour that is pleasantly fresh and tangy.
Pickup currently unavailable
RECOMMENDED POUR
Erika Gin Fizz
The Erika Gin Fizz brings a lighter, silkier touch to the hard-hitting flavours of Erika Navy Strength Gin. To make your own, add 1 egg white, 22.5ml of lemon juice, and 45ml of Erika Navy Strength Gin in a shaker and shake without ice. Add a block of ice and shake again. Strain your drink into a Collins glass, and top the rest with cold soda water. It is important for the soda water to be very cold as this cocktail doesn't include any ice.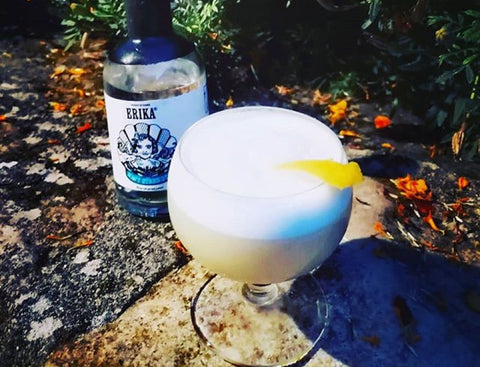 Inspiration behind the product
In the 18th century, sailors often came down with scurvy. During that time, a Royal Navy doctor came up with a gin-and-quinine solution to cure their illnesses. However, it soon became apparent that producers were deliberately diluting the gin, and the quality was deteriorating. The sailors discovered a technique to test the strength. When poured onto gunpowder, if the alcohol percentage was 57% or greater, the gunpowder would smoulder, and the gin would be certified "Navy Strength."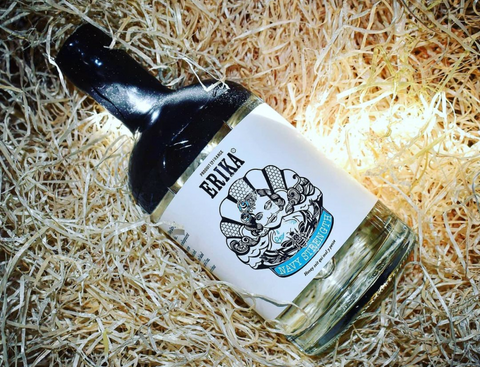 What makes it unique
Erika Spirit's Navy Strength is a far nicer concoction than the gin given to the 18th-century sailors - although just as strong. Eight different botanicals and homemade honey are distilled into this elixir. The shorter distillation period means that the flavours and aromas retain maximum strength and purity.