Covert Liqueur
Covert Liqueur is a liqueur made with a trio of aromatic ingredients - spring honey, fig leaves, and cognac. Made with local ingredients, it is rich, suave and evocative with a delicate balance of sweetness and bitterness.
Pickup currently unavailable
RECOMMENDED POUR
Covert Coffee
This rich, intense cocktail really brings out Covert Liqueur's evocative nature! To make your own, pour 25 ml of Covert Liqueur, 25 ml of cognac and 25 ml of espresso into a shaker, over ice. Add a dash of simple syrup and shake well. Finally, strain your cocktail into a chilled glass and garnish with coffee beans.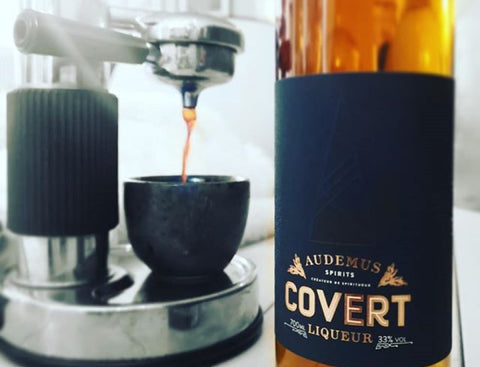 Inspiration behind the product
Covert Liqueur grew out of Audemus's desire to create a liqueur based on three flavours: spring honey, fig leaves, and cognac. The assemblage makes for an intoxicating elixir, with warmth, depth and a summery complexity. The essence of each ingredient adds to the smooth, evocative flavour of the final product.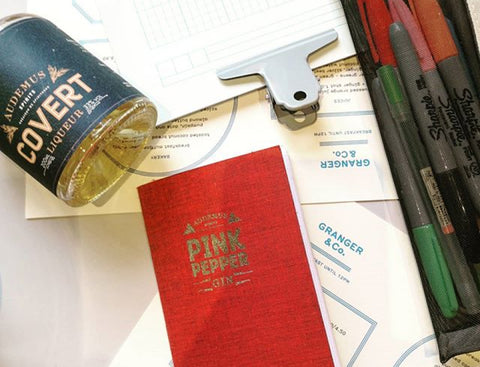 What makes it unique
In Audemus's hometown of Cognac, fig trees grow in abundance. Their heavy, sweet aromas are most apparent at the beginning of springtime when their leaves fill with sap. This is the moment at which Audemus harvests the leaves, before they are air-dried in the sun and lightly roasted by hand. The rich, bright perfumes from the fig leaves are retained and combined with the other ingredients along with a little cane sugar to accentuate the sweetness.